115 Incredible Shortcodes
Shortcodes are the building blocks of a great site. They save you time and let you focus on your content and design.
Intense includes the most basic to advanced shortcodes available. Each shortcode includes useful options to customize the shortcode to fit your design perfectly.
Building pages doesn't have to be so painful. Explore the complete list and start creating content today.
Explore Shortcodes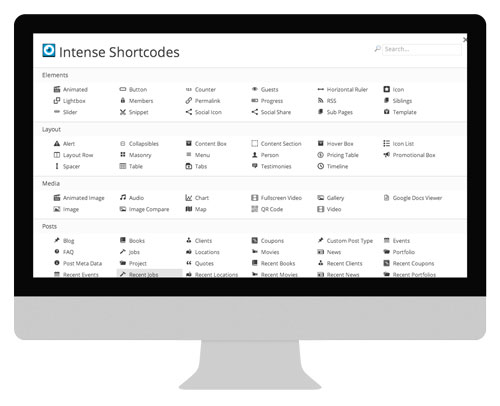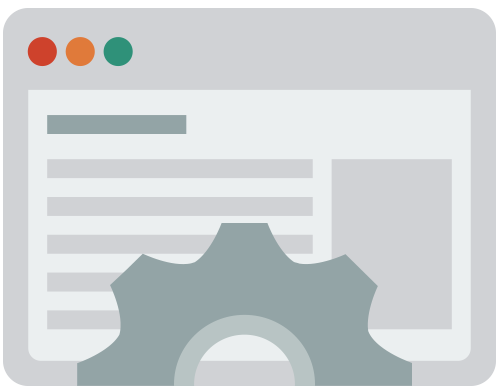 19 Useful Custom Post Types
Custom post types create content beyond the standard WordPress post or page. Intense includes the most useful custom post types used to supercharge your site.
Want to add a portfolio, recipe, job opening, and more to your site? Easily do so with Intense custom post types. There are too many to list here so explore the complete listing along with detailed information about each custom post type.
Explore Custom Post Types

Powerful Template Engine
Intense comes with several beautiful shortcode layouts. When these layouts aren't exactly what you need or if you just want to do a little tweaking, Intense allows you to easily edit these layouts using templates. If you find a layout on a site you love, quickly make it your own by creating a template to match.
For example, if you came across a site that showed their employee listing in a way that caught your eye, you could create a template for the person shortcode to match the look for your own site. The templates are open to your imagination and needs.
Explore Template Engine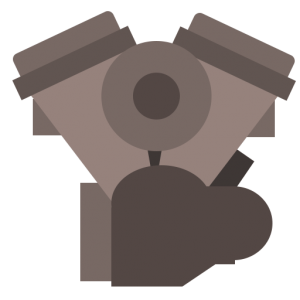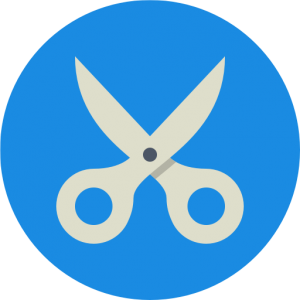 Snippets
Building a website doesn't have to start from scratch. Reuse content snippets to get you started. There are dozens of included snippets or create your own. Save them as files or in WordPress to reuse over and over again.
When you have a stroke of design brilliance, it is comforting to know you can easily take it with you on your next project or page.
Explore Snippets

Easy Shortcode Creation with Previews and Skins
Creating shortcodes couldn't be easier. Get a glimpse at how the shortcode will look using previews. Skins let you easily customize the default look of all the shortcodes in one place. Create and switch between multiple skins. Export them for use on other sites.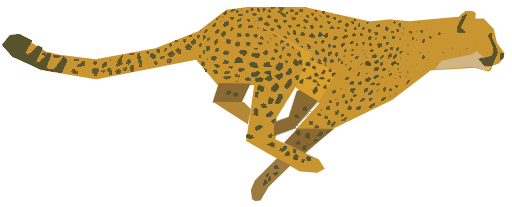 Performance Minded
Your site performance is a big deal. Intense is designed and created with performance in mind. We constantly work to tune Intense to optimal performance so that you get the best experience possible.
We use the best tools available to test and remove bottlenecks to keep your website going.

Intense Is Mobile Responsive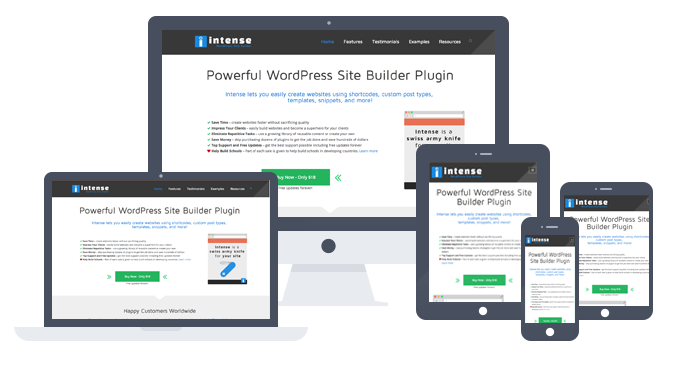 Add Strength to Visual Composer
If you prefer to use a drag and drop page builder, the integration between Visual Composer and Intense is like a match made in heaven. Easily add Intense shortcodes within your Visual Composer layouts. You can even use several of the Intense Shortcodes as containers.
Rather not use a drag and drop page builder? Feel free to use our intuitive shortcode creation tools by themselves. The choice and flexibility is available to you.
Buy Visual Composer – $30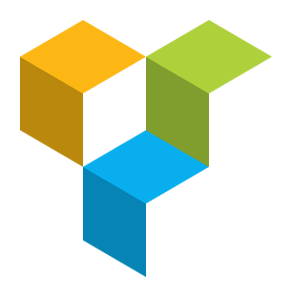 Build Your Site Today
Purchase today and get free updates forever. With Intense you get an incredible value at a low price.