With the use of templates, you can override the layout of a shortcode. If you don't like the way the shortcode looks, you can change the html markup to suit your needs. Not all shortcodes are templated but most of the shortcodes with a lot of html are. If you are happy with the default look, there is no need to change the templates.
Which shortcodes can be templated?
Blog
Books
Clients
Coupons
Custom Post Type
Events
Jobs
Locations
Movies
News
Person
Portfolio
Pricing Table
Project
Quotes
Recent Books
Recent Clients
Recent Coupons
Recent Events
Recent Jobs
Recent Locations
Recent Movies
Recent News
Recent Portfolios
Recent Posts
Recent Projects
Recent Quotes
Recent Recipes
Recent Team
Recent Testimonials
Recipes
RSS
Team
Testimonials
Testimonies
Templates Custom Post Type
The templates custom post type allows you to be creative and build your own templates. With the use of the Post Fields shortcode and/or the Post Meta Data shortcode, you can display any of the metabox data inside of your template. You can also show the content, title, and/or featured images. This allows you to create templates in the editor without having to know how to write the code and having to deal with files.
You can create templates that are used for the single post page or you can create templates that are for showing items in a list. When showing your items in a list, you get to chose from a one, two, three, four, or six column layout. This gives you a lot of flexibility to build your templates the way you want. Have fun, be creative and share your templates with us if you would like.
The following template was created for the Books shortcode, as a Templates custom post type.
Template
Post Type: Books
Type: Multiple
Columns: 2
Editor Content:
[intense_row padding_top="10"]
[intense_column size="4" medium_size="4"]
[intense_post_fields type="books" field="book_image" size="full"]
[intense_spacer height="5"]
[intense_post_fields type="books" field="book_audio_clip"]
[/intense_column]
[intense_column size="8" medium_size="8"]
<div style="padding-right:10px;">
<h3 style="margin:0px;">[intense_post_fields type="books"]</h3>
[intense_post_fields type="books" field="content" excerpt_length="35"]
</div>
[/intense_column]
[/intense_row]

Shortcode
[intense_books post_type="intense_books" taxonomy="intense_book_category" template="template_2484″ posts_per_page="2″ post_count="2″ show_meta="0″ show_author="0″ post_excerpt="intense_book_excerpt" show_filter="0″]

File Templates
Our included templates are stored as files. You can create your own templates this way as well. This is more for people that know how to write or modify PHP code. If you like a template of ours and want to tweak it or completely change it, you can easily achieve this by copying the file, making changes to it and putting it into a specified folder structure, either in your theme or your child-theme.
The following is a standard Recent Posts template that shows images on top.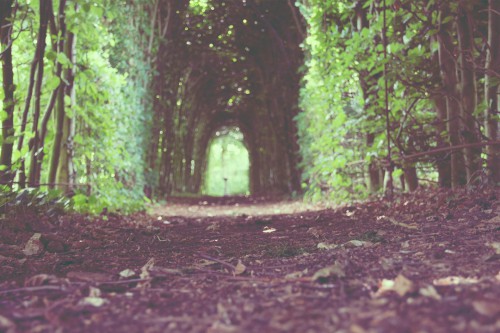 Donec pulvinar tristique tellus, sed dapibus nisl scelerisque sed. Pellentesque non nunc et felis…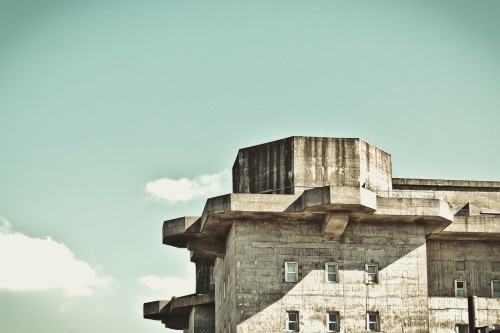 Etiam nisi ligula, varius eget magna et, tristique sagittis diam. Donec est enim, eleifend…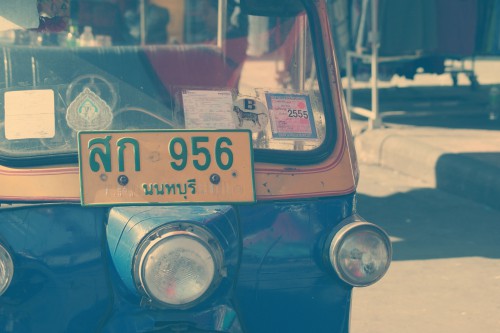 Maecenas auctor scelerisque ipsum quis volutpat. Morbi iaculis bibendum nibh, sit amet iaculis urna…
[intense_recent_posts show_meta="0″]
The shortcode above uses most of the default values, so it is a very small shortcode. The "show_meta" option is set to "0", which hides the meta information that would be found under the title. The meta information will show the date, comment count, and author of the post.

Template Shortcode
Use the template shortcode to add the content of a file template to the post or page. The file template, along with the template shortode, are a perfect way to add dynamic content. They are also a powerful way to reuse content across your WordPress website.
Buy Now - Only $30
WOW! I am amazed with the kind of support that I received. Never, have I got a reply or help so quick. I sent a help request by the time I finish my cigarette Solution and reply is ready. Awesome support, Awesome plugin. will recommend to everyone. Worth every…
ironmarine

Seriously, the best WP shortcode plugin out there hands down and support is second to none. Plugin was causing a conflict with my membership software and support sent me a update to fix the conflict in less than 24 hours.
kevingeary

Great plugin – Awesome (super fast) support – Great documentation – 5 *s from me!
praviljithpv

Where have you guys been all my life!
I've been using your plugin for the past couple of hours and it is so great! I felt like I was wasting so much time look for plugins before. Now, so much of what I need is right here, in your…
susannamiles
Excellent plugin, it has saved my bacon several times.
asiostudio
Best shortcode plugin! Guys, it's even better than Visual Composer! Functions are much wider. Very professional plugin. Love it.
alexus13

You guys really have the best plugin AND best user support I have seen here in Envato marketplace.
akirau
To anyone considering purchasing this plugin, it's definitely the most useful and robust. I was using Ether but not anymore. Ether is definitely limited compared to Intense's plugin.
After dealing with Intense Visions support, I couldn't be more impressed. Best support on Themeforest.
ramptny

Intense Visions has the best customer service I have ever experienced. These guys truly care about the customer and go out of their way to make it work for them. Thank you so much for the fix. I really appreciate the help.
jkupperstock

Y'all are doing great work man. Thanks for such a powerful plugin…everyone is in love with the site…y'all make me look like I am a web designer pro…LOL.
I am learning that web development and design doesn't have to be so d@#$ painful.
one9ooh6

I just wanted to give a shout out to the Developer of this Plugin. He has done an extremely great job at staying in contact with me and helping me implement changes that I needed for my site.
5 Star Rating alone just for the support and customer service.
Awesome job.
phoenixwave
Finding a good solution/add on for visual composer is one of the most difficult decisions I think a lot of us on Envato face. I have tested almost all of them out. Intense is by far my favorite for a few reasons. The content section feature is awesome for…
blackhatog

In the beginning I bought Visual Composer and it's a great plugin. But after a little while, I found that the functions in VC were not enough for me. It's like a starter kit. After Intense came to market I bought it. And what I can say? I removed…
Алексей Жаворонков

To transform your website into a powerful and modern looking one, you don't need extensive knowledge anymore. You need this plugin. The possibilities of what you can do with it, alongside the features it offers, are endless. The interface is very intuitive and easy to comprehend.
If we put…
Rudolf Zlopaša

As a professional, it's relieving to be able to obtain great results using just this plugin and a blank theme: in the days where even agencies use prebuilt themes, it's refreshing, dignifying and economically profitable to be able to build up complex structures without having to reinvent the wheel…
Fulvio Romanin

I just wanna say, I have been having so much fun with this plugin. The more I use this the more I am impressed! I would say this might just be the best thing I have ever bought on Envato. Impressive.
jamieedwards
Awesome, awesome, awesome!!! This is such an amazing tool, our website looks amazing, and the customer service is sooooooo good!!! Thanks so much, can't wait to see what you do next!
dave323

By far the best plugin that's happened to WordPress, and I say that as an agency owner who's dealt with hundreds and hundreds of plugins. Also can't forget the outstanding customer service – Josh is a machine and I'm not sure how Chad & him are STILL able to…
ksherwood8