Administrative Executive Officer – Academic Affairs
General Duties
As a senior staff member in a Campus or University Executive's office, leads unit initiatives, participates in planning and setting priorities, and drives strategic initiatives to ensure their success.
Participates in planning and in setting policies with responsibility for preparing aspects of strategic and operational plans.  Participates in developing and executing performance management systems to evaluate progress.
Works with other Campus and University units to oversee complex, high-priority projects, with responsibility for outcomes.
Represents the Executive in Campus or University-wide activities and may act in his/her place when required.
Independently carries out major responsibilities under the Executive's purview, such as monitoring and evaluating unit activities, financial planning and review, serving as chair of key committees, and communications with senior Campus or University management.
May serve as Chief of Staff of a large Executive Office.
Performs related duties as assigned.
Campus Specific Information
Reporting to the Associate Dean of Academic Affairs for the areas of program development, management, and advisement initiatives, the Administrative Executive Officer's primary functions will include the areas of strategic planning, research and data collection, outcomes assessment, program development (e.g., academic support, student success initiatives), grants development, and management.
Specific responsibilities include
Undertake research and data collection as needed by the Academic Division for assessment, special projects (e.g., researching promising practices in regard to tutoring, capstone courses, advisement), and new program development.
Manage data collection and monitor tracking systems for Academic Affairs' initiatives, such as learning communities, writing in the disciplines, first-year programs, Liberal Arts, and retention programs.
Assist the Dean and divisional writing teams assembled by the Dean in writing grant proposals and monitoring grants
Oversee the Liberty Partnership grant program, program development, and divisional projects.
Directly supervise the International Program Coordinator.
Provide guidance to develop global initiative programs to support college competencies for student learning.
Provide direct supervision to expand experiential learning at the college.
Supervise Experiential Learning Coordinator to guide development and broaden internship opportunities for State Job linkage Initiative.
Conduct labor market research to support program development and development of advisory boards.
Supervise the Early College Initiative program to develop an assessment and retention plan.
Monitor enrollment status and develop alumni programs for students enrolled at LaGuardia.
Oversee the College Now program.
Work with the program director to develop a plan to enroll students in college level degree programs.
Develop an assessment plan to review course offerings at partnership high schools.
Undertake projects as needed by the division. LaGuardia Community College located in Long Island City, Queens, was founded in 1971 as a bold experiment in opening the doors of higher education to all, and we proudly carry forward that legacy today.
LaGuardia educates students through over 50 degree, certificate and continuing education programs, providing an inspiring place for students to achieve their dreams. Upon graduation, LaGuardia students' lives are transformed as family income increases by 17%, and students transfer to four-year colleges at three times the national average.
Part of the City University of New York (CUNY), LaGuardia is a nationally recognized leader among community colleges for boundary-breaking success educating underserved students.
At LaGuardia, we imagine new ideas, create new curricula and pioneer programs to make our community and our country stronger. Visit www.laguardia.edu to learn more.
Benefits
CUNY offers a comprehensive benefits package to employees and eligible dependents based on job title and classification. Employees are also offered pension and Tax-Deferred Savings Plans.  Part-time employees must meet a weekly or semester work hour criteria to be eligible for health benefits. Health benefits are also extended to retirees who meet the eligibility criteria.
How to Apply
Applications should be submitted on-line as follows: 1. Log in to CUNY Portal at www.cuny.edu 2. Navigate to Careers at CUNY located on the left sidebar 3. Search by Job Opening ID number 4. Click on the Apply Now button.Current users of the site should access their established accounts; new users should click on the appropriate link to register.  Please attach a cover letter, resume, and the contact information for three professional references as one document in rtf, doc, or pdf format.
Equal Employment Opportunity
We are committed to enhancing our diverse academic community by actively encouraging people with disabilities, minorities, veterans, and women to apply.  We take pride in our pluralistic community and continue to seek excellence through diversity and inclusion. EO/AA Employer.
Qualifications
Minimum of Bachelor's Degree and eight years' relevant experience required.
Master's Degree in an area related to position responsibilities preferred is preferred but not necessary.
Experience in an undergraduate institution of higher learning with a diverse faculty and student body is preferred.
Strong organizational and interpersonal skills preferred; a history of successful supervisory/leadership roles strongly preferred.
Compensation
Commensurate with education and experience.
Post Date: May 01, 2014
Expire Date: May 30, 2014
Job Status: closed
---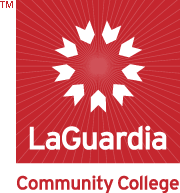 LaGuardia Community College
Astoria, NY 11101